Plan Your Destination Wedding With Us
Say Yes!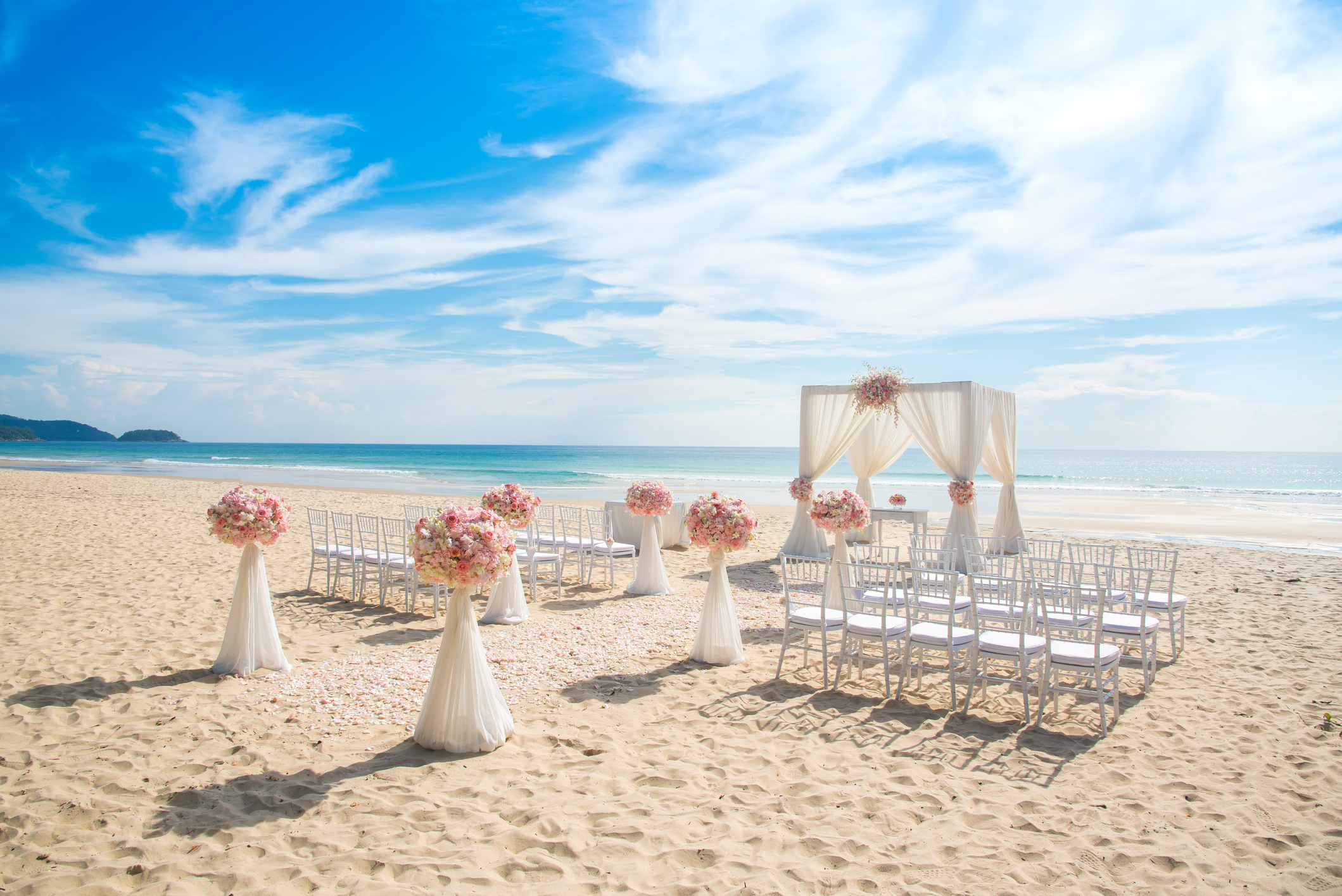 Destination Weddings and Vow Renewals
There are many events throughout your life that call for an extra special way to celebrate. Whether you're planning your wedding, vow renewal, honeymoon, or anniversary, we can help you plan your celebration away from home.
Celebrating events or taking a special vacation just isn't the same for most people without their family and friends. While vacationing with them makes the trip even that much more fun, planning it for everyone may not be! It can become very overwhelming to worry about everyone's accommodations, schedules, dietary needs and other details.
Shoreline Destinations works with designated group departments to ensure that not only are we getting the best contracted rate for your travel party, but that we are getting the personalized attention from the resorts or cruise line that is needed. Often, when booking a large party we can get special amenities, tailored excursions, golf outings or even free rooms/cabins. Thus, it is imperative to establish your group booking from the start.
Resort Selection
We will listen to your wishes and needs to ensure we've provided the right property and location to fit your ceremony. We will set up a reserved block of rooms for your group and manage all reservations up until check-in.
Wedding Coordinator
We will introduce you to your wedding coordinator at your resort who will help you plan the wedding ceremony & reception details. When many agencies hand the wedding planning process off, we are committed to staying involved from beginning to end.
Best Pricing
We will ensure you receive extra amenities and are well taken care of once on property. With our contacts and industry connections, we can ensure you are receiving the benefits and attention needed as soon as you arrive.
Guest Reservations
We will be on-site prior to your guests arrival and through the ceremony for groups of 50+ rooms complimentary. We will also provide on-site services for under 50 rooms at a contracted fee of $600.
Shoreline Destinations is a member of the Maryland Wedding Professionals Association and participates in wedding shows throughout the MD/DC/PA/VA area.
We are also a member of the Destination Wedding & Honeymoon Specialists Association.
Planning services are complimentary and we look forward to helping you find the perfect property for your destination wedding!