What is a Destination Wedding?
You've probably heard the term used quite a bit, but the question still lingers in the back of your head: What is a destination wedding? And what's it all about?
What is a Destination Wedding?
A destination wedding is an opportunity for couples to celebrate their marriage at a gorgeous destination of their choosing away from home. Whether it is an intimate celebration between the bride & groom or a large event with wedding party & guests traveling to the venue, the options are endless as to how couples choose to customize their wedding in what they consider paradise.
It's the opportunity of a lifetime to hold a wedding that will stand out from the rest... a wedding that neither you or your guests will ever forget. Destination weddings can be anywhere in the world, which makes for the most beautiful backdrops!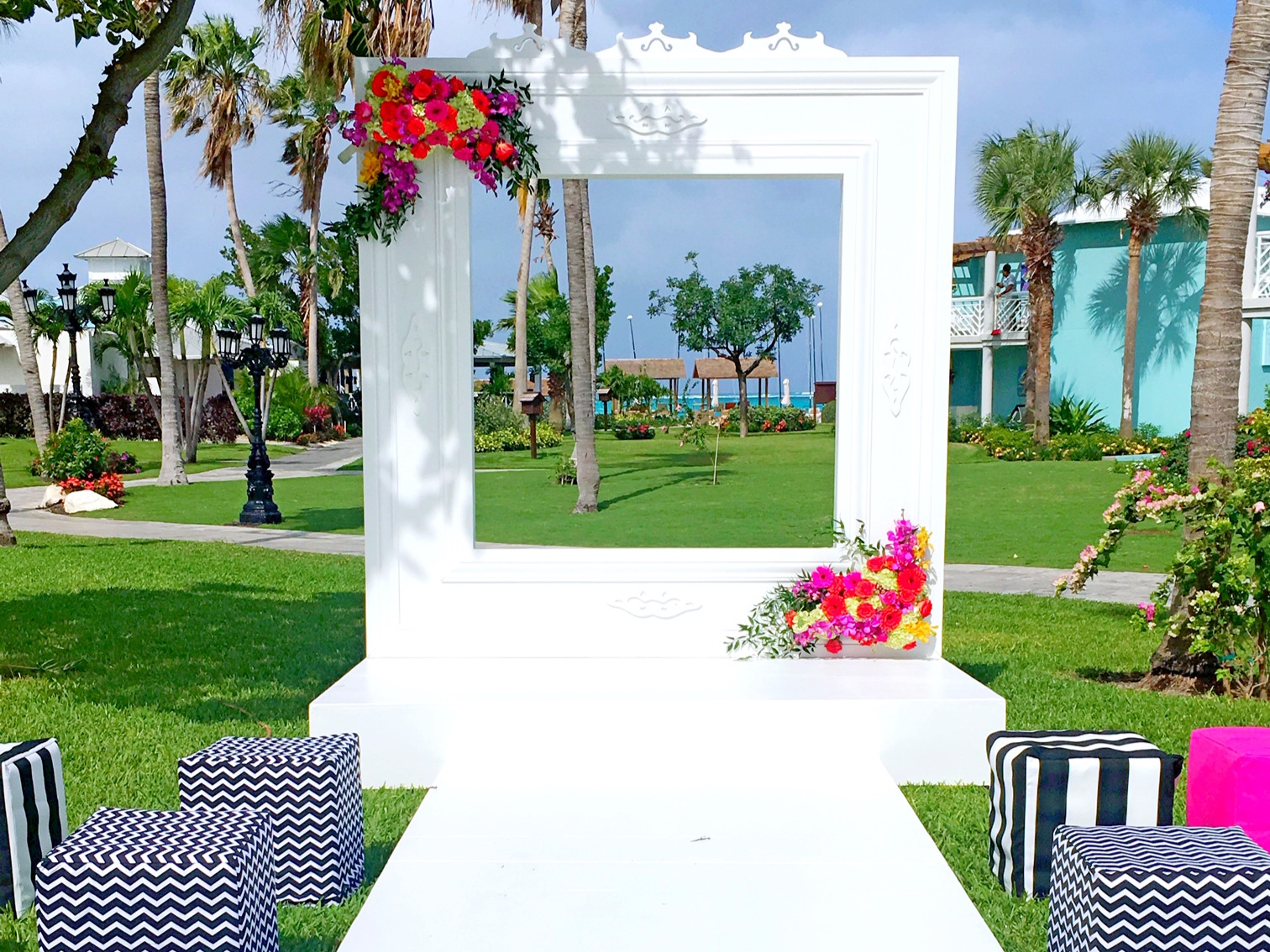 What is a Destination Wedding all about? What's the big deal?
There are so many reasons why destination weddings are a great way to celebrate your commitment to each other. We've listed our favorite reasons and hope you'll agree... a destination wedding may be the right fit for you! Our services are complimentary and we take the stress out of organizing all of the travel arrangements for you and your guests.
Spend days with your guests, not hours! When you are at your destination, most resorts have everything already taken care prior to your arrival. You are spending real bonding time with your nearest and dearest. It's a trend one in four couples is now boarding (A plane! A boat! A helicopter!). You can even enjoy excursions with your guests and share in those memories.

Wear what you want! There is no reason not to get married in flip flops and a beautiful sundress or shorts. You decide what you want to wear when you are looking at a beautiful blue ocean or vineyards in Napa Valley

Check off your bucket list! Ever wanted to stay in an over-water bungalow in Tahiti? Climb Machu Picchu? Think outside the church or temple to say your I do's. You can combine your wedding with your honeymoon. This not only helps narrow down your bucket list, it saves money on a separate honeymoon cost.

Oh my! Look at those pictures! When your wedding is at a local banquet hall, there isn't much that a photographer can do to create exotic pictures. You would have a spend a small fortune just on decor to make the space warm and inviting. But when you open yourself to a different location, you have the making of some epic pictures!

Cut it down! Outsourcing your event to Mexico, Maui or even Miami gives you an automatic excuse for a smaller affair. You can filter out colleagues and acquaintances because when the venue is in town, you are more inclined to invite certain people of out obligation.

Go wild! Wish you could skip the 45-minute ceremony and the standard-issue chicken-or-fish dinner? Getting out of town gives you the opportunity to try something fresh and gives you the ability to customize as you want. You can infuse the local culture or bring your special traditions with you.

No one is home! Destination weddings are the great geographical equalizer because they take place in a neutral spot. And since the location is largely new to everybody, your big day will be every bit as exciting for your guests as it is for you. Your wedding actually becomes memorable for everyone.

Lose the stress! Of course it's your wedding but it's also your vacation. Leave the details to your travel agent as well as the on-site wedding planner. Instead of stressing about centerpieces and marriage licenses, you can focus on more important things, like your guests (or your tan)!

Stretch your buck! Across the board, destination weddings are more affordable when compared with their hometown counterparts. The average couple saves more than $2,200 when they choose to travel for their big day. Why? Resorts in top destinations are vying for your business, offering on-site planners and perks like room upgrades and complimentary anniversary stays. And the scenery means you won't need much decor. Save even more by booking during low season.

Go anywhere! That said, destination doesn't have to mean exotic. If you live in San Diego, think Sonoma instead of Santorini. You can still get that wedding-away feel without having to venture too far from home. You'll save on travel costs, which means you can lavish more of your budget on the bash.
We are here to help! Just click on the Destination Wedding / Indian Destination Wedding button below & fill out the form. We will respond within 24 hours and look forward to discussing your dream destination wedding!